Since Donald Trump's 2016 presidential election victory, widespread protests have occurred in many cities throughout the United States, Europe, and elsewhere. The demonstrations have expressed opposition to Trump on many fronts, but especially his campaign rhetoric on the need for a border wall, as well as various presidential actions and executive orders against immigrants. Most notably, his family separation policy.
In early 2017, protests against Trump's travel ban, which many called the Muslim ban, saw masses gathered at various airports to prevent the returning of refugees to countries considered unsafe.
Many of the protests have taken the form of demonstrations, rallies, and marches. Outrage over the Muslim ban, and later the separation of children from parents, also sparked large rallies in major cities around the country, including Newark and Paterson, where there are large immigrant populations.
Protesters turned out in high numbers at these events, including Senators, Congress members, and other elected officials. NJ Senator Cory Booker, in particular, has been highly visible at these rallies. He is now a Democratic presidential candidate. Protests also sprung up outside at ICE detention centers, including the Elizabeth Contract Detention Facility (ICE).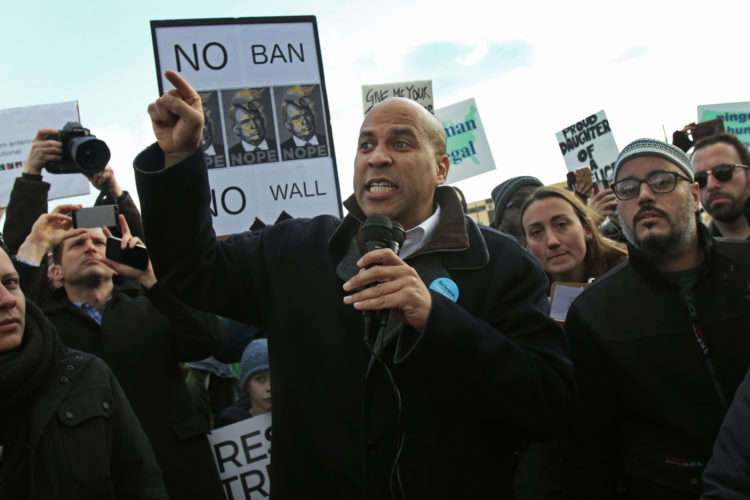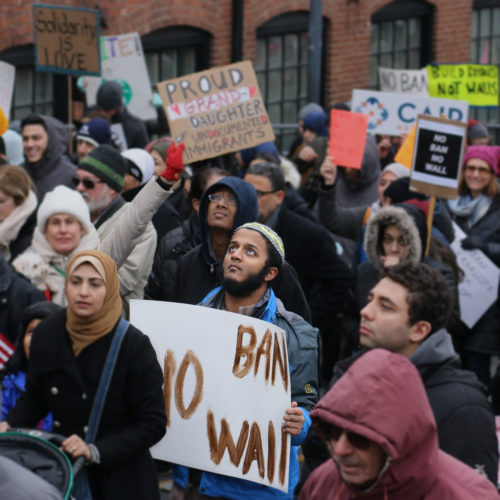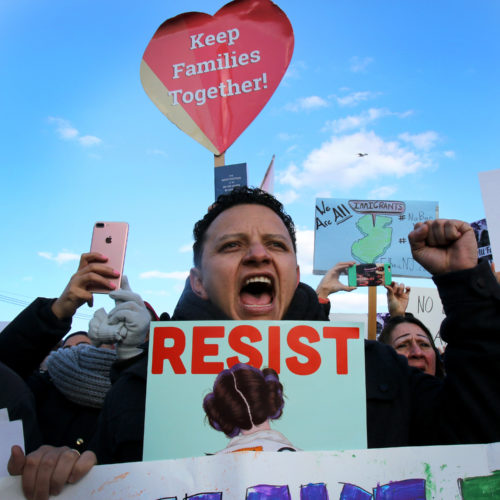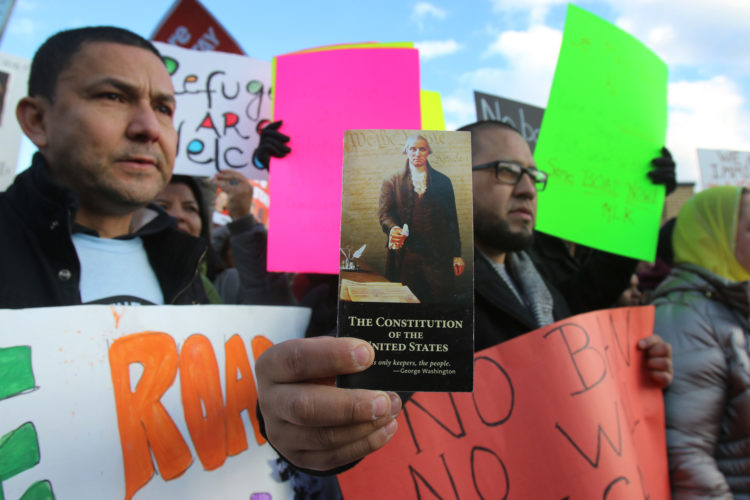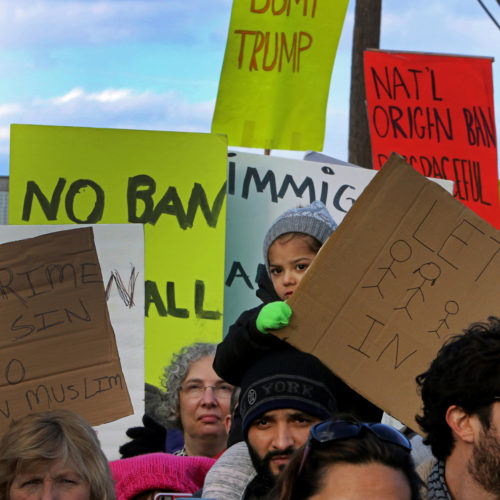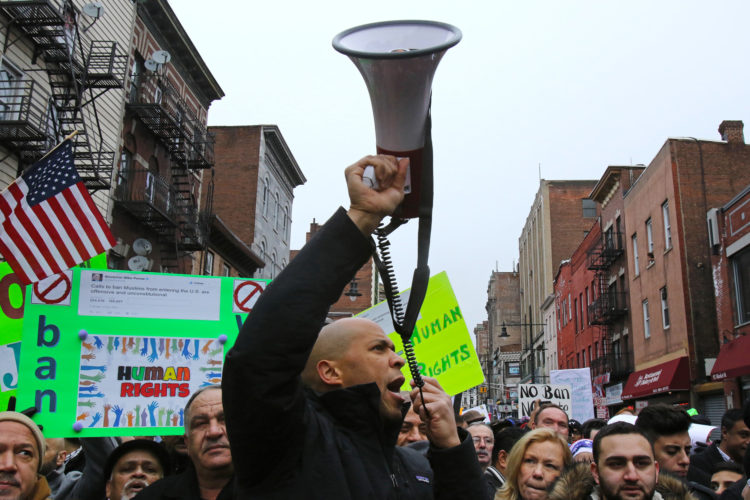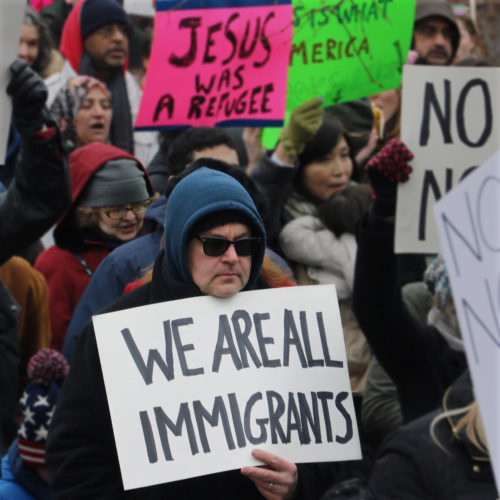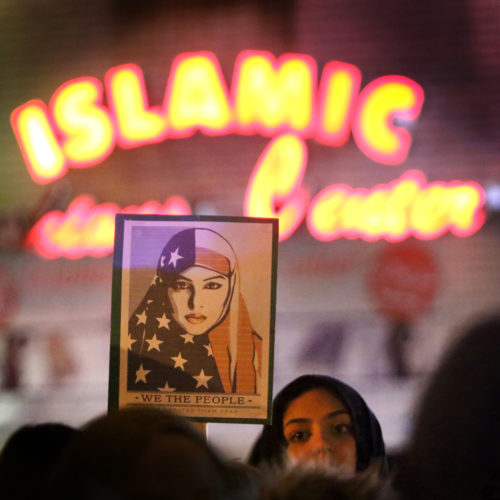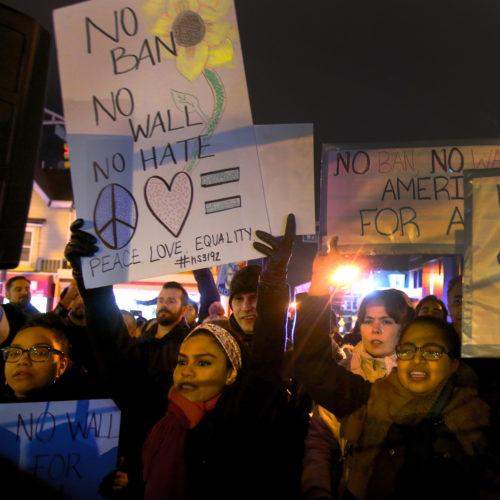 March for Syrian Freedom
In March 2016, a march and rally in Washington DC commemorated the 5th Anniversary of the Syrian Revolution. The rally, which marks when the conflict began as an anti-government uprising, was designed to bring attention to the global humanitarian crisis and raise money to aid Syrian refugees worldwide.
Syria's civil war is among the worst humanitarian crises of our time. An estimated 400,000 have been killed, 6.5 million people have been displaced, and another 3 million have been forced to flee to other countries, according to a report by the United Nations (UNHCR). Bombings have destroyed cities, human rights violations are widespread, and basic human necessities like food, housing, and medical care are sparse.
Roughly half of Syria's population has fled to either neighboring countries or to Europe, many risking their lives in hopes of finding acceptance and opportunity abroad, while hundreds of thousands remain stranded in refugee camps across the Middle East, Europe, and the Mediterranean region prompting rights groups to accuse the international community of failing Syria.
The Syrian conflict is now in its tenth year.
See photos by Thomas E. Franklin, in The Record & Northjersey.com